Michael Crestohl, W1RC, writes: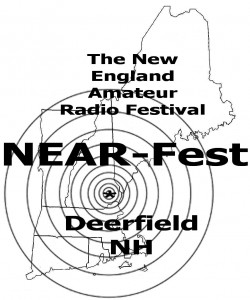 Attention All Units! NEAR-Fest XXX is Next Weekend… We Are Back Live and Online!
We are pleased to announce that NEAR-Fest XXX will begin at 0900 on Friday, October 15, 2021. It will be a hybrid event both live at the Deerfield (NH) Fairgrounds and online worldwide via Zoom.
For more information follow these links:
Don't miss our "Town Meetimg" candidates for ARRL New England Director forum!
Divisive issue to be sure but let's all respect each other's wishes to keep everyone safe.
It has been a long two years…
73,
MisterMike, W1RC
Benevolent Dictator,
New England Amateur Radio Festival, Inc.