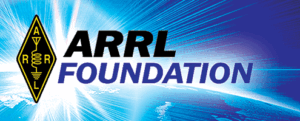 The ARRL Foundation Board of Directors has approved the recipients of the 2022 ARRL Foundation Scholarships as recommended by the Scholarship Committee. Foundation Scholarships totaling $921,250 will be awarded to 139 deserving radio amateurs pursuing higher education. Individual scholarship awards range from $500 to $25,000. Several young radio amateur recipients reside in Eastern Massachusetts:
The East Coast Amateur Radio Service (ECARS) Scholarships, $2,500 each:
Julie Knappik, KB1YTT, of Raynham, Massachusetts
Matthew MacKenzie, KC1PXL, of East Bridgewater, Massachusetts
The FEMARA Scholarships, $2,000 each:
Simon Schwartz, KC1PYK, of Newton, Massachusetts
Megan Wagner, KC1FGH, of Westford, Massachusetts
The New England Amateur Radio Festival (NEAR-Fest) Scholarship, $1,500:
Yettive Crestohl, K1TG, of Marblehead, Massachusetts
A full list of scholarship recipients can be viewed at <http://arrl.org/news/arrl-foundation-announces-2022-scholarship-awards>.
Congratulations to all the recipients, and best wishes for success in their higher educational pursuits.